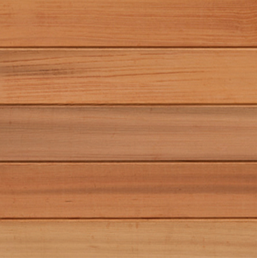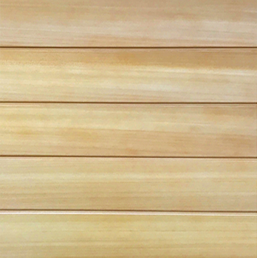 Two choices

– Eco Certified grade "A" clear Western Red Canadian Cedar
– Eco Certified North American Basswood

Healthier for you than plywood frames, which emit toxic fumes when heated
Hand selected individual panels
Furniture-grade finish
Built to last
CLEARLIGHT PREMIER
™

FAR INFRARED SAUNAS
BUILD A CUSTOM INFRARED SAUNA
If you have a space in your home or business that you want to convert into an infrared sauna, custom sauna options are available.
Convert your sauna or build your own sauna
using True Wave™ heaters and controls
DOCTOR & EXPERT RECOMMENDATIONS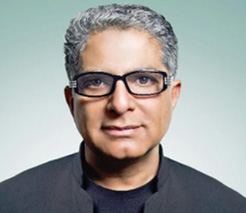 Deepak Chopra
Deepak Chopra is an American author, public speaker, and alternative medicine advocate. He recommends Clearlight Infrared Saunas.
Dr. Brian Clement
Dr. Brian Clement is the director of the Hippocrates Health Institute. He discussed the benefits of sauna use and Clearlight Saunas in an interview.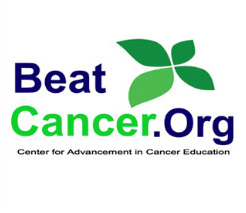 BeatCancer.org
The BeatCancer.org mission is to help people by providing research-based education on how to prevent, cope with, and beat cancer through diet, lifestyle and other immune-boosting approaches.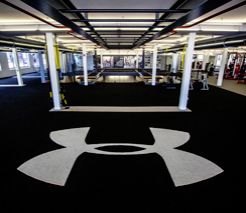 Under Armour Training center
The Under Armour Training Center uses Jacuzzi® Infrared Saunas
UNDER ARMOUR TRAINING CENTER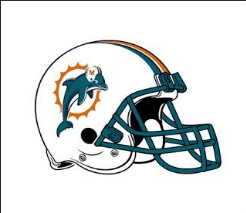 Miami Dolphins training
The Miami Dolphins Training Center converted their traditional sauna into Clearlight Infrared Saunas.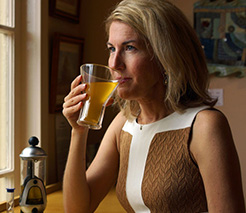 Daniella Chase
Daniella, a Medical Nutritionist, Author, and host of NPR's Nutrition Matters, uses Jacuzzi® infrared sauna as part of her daily detoxification.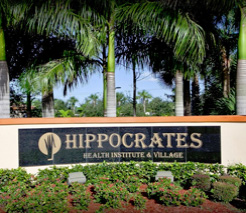 Hippocrates Health Institute
The world renowned Hippocrates Health Institute exclusively utilized Clearlight Infrared Saunas throughout their facility.
HIPPOCRATES HEALTH INSTITUTE
The Doctors TV Show
Clearlight Saunas were featured on The Doctors TV Show, and the Doctors liked them so much!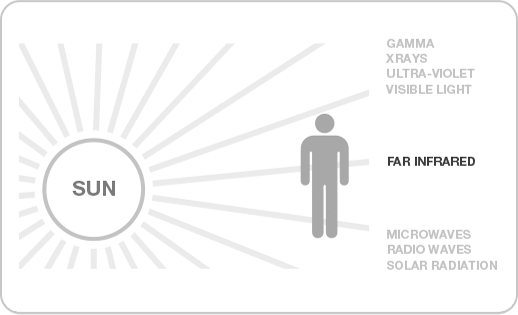 We have all experienced the following: It's a partly cloudy day, you are outside and it feels cool. All of a sudden the clouds move out of the way of the sun and a rush of warmth comes over you. This warm feeling is the infrared band of sunlight warming your body.
The infrared band is part of the sun's invisible spectrum of light. This band of light has the ability to penetrate our skin and warm our body directly.
The infrared heat produced by your Jacuzzi® Sauna model is totally safe as there are none of the harmful rays of sunlight produced by our heaters, just natural healing heat. In fact, this heat is so safe that is it used in hospitals to keep newborns warm.
TRUE WAVE INFRARED HEATING TECHNOLOGY
Not all infrared sauna heaters are the same. The size of the wavelength and the amount of infrared heat given off by the heater varies greatly from one heater type to another. Some infrared sauna heaters produce high quality infrared heat but do not emit a lot of infrared. Some heaters produce a lot of infrared heat, but the quality of the infrared heat is not very good. See the heater comparison study to see why you will get the infrared sauna benefits you are looking for:
Read More
Patented True Wave far infrared sauna heaters combine the high quality infrared heat of carbon and the high infrared output of ceramic to produce the most effective infrared heat, bar none. Five hundred watt full spectrum infrared heaters are over 25 times more powerful than the closest competitor emitting more near, mid and far infrared.
Read More