TWO PERSON INFRARED SAUNA MODELS
The Clearlight™ two-person infrared sauna models combine the optimal balance of size and comfort. Whether you want extra room for individual use or plan to use the sauna with another person, our two-person saunas allow for a more spacious and comfortable experience.
Choose from our Clearlight Sanctuary 2 Full Spectrum Infrared Sauna or our Clearlight Premier IS-2 Far Infrared Sauna.  Both models are available in Western Red Canadian Mahogany or North American Basswood.  The Sanctuary 2 comes equipped with Medical Grade Chromotherapy lighting and our Premier IS-2 comes equipped with our Standard Chromotherapy lights. Chromotherapy lights offer soothing effects and various benefits to enhance your sauna session. 
All Clearlight® saunas use our low EMF and low ELF technology making them the safest available on the market.  With the addition of our beautiful accent lights and furniture quality finish, our two person saunas will enhance any room.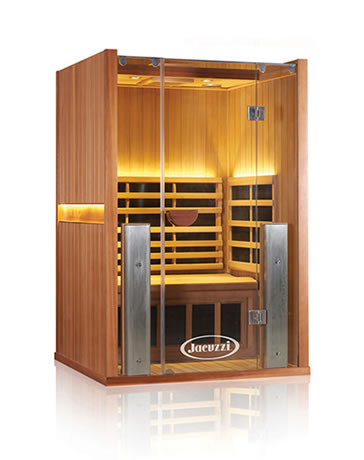 52″ x 48″ x 77″
120 volts | 18.7 amps | 2,250 watts
Weight: 450 lbs
Canadian Mahogany or Basswood
Near, Mid and Far Infrared
Tablet/Smartphone control
Doctor Designed Ergonomic Bench/Backrest
Medical Grade Chromotherapy Light
Complete Limited Lifetime Warranty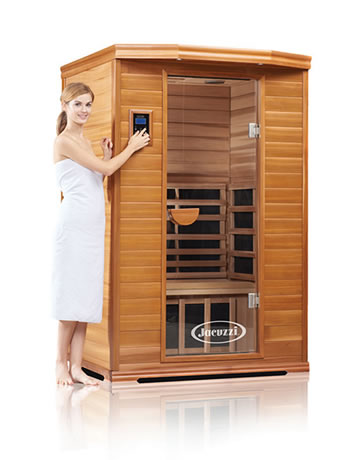 50″ x 44″ x 76″
120 volts | 14.5 amps | 1,750 watts
Weight: 385 lbs
Low EMF / Low ELF
Canadian Mahogany or Basswood
Doctor Designed Ergonomic Bench/Backrest
Standard Chromotherapy Light
Far infrared sauna
Complete Limited Lifetime Warranty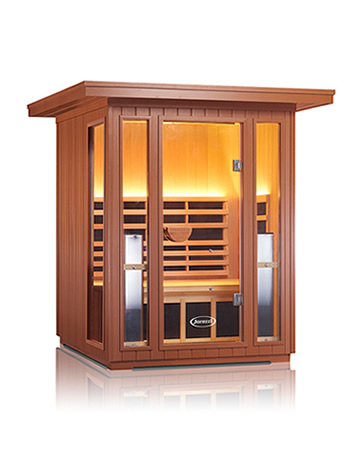 51" x 46"x 71.5"
240 Volts 15 amps 2,400 watts
Weight: 765 lbs
Engineered Wood Outside/ Mahogany Inside
Near, Mid, Far Infrared
Tablet/ Smartphone control
Doctored Designed Ergonomic Bench/ Backrest
Medical Grade Chromotherapy Light
Complete Limited Lifetime Warranty